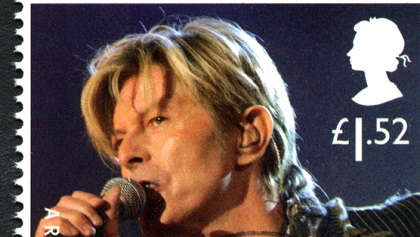 An apartment in New York that David Bowie once lived in has sold for $16.8 million. This is almost four times the price that Bowie paid when he bought the property during the late 90s. Bowie had lived their with his wife Iman Abdulmajid.
The Manhattan rise was put up on the market a month ago. Bowie moved into the apartment back in 1999.
The house was reportedly put on sale by the real estate group Corcoran in mid June. The sale was confirmed on July 11.
This comes after a painting done by the late singer sold for $108,120 last month.
Fan Convention
It was also confirmed last month that the first ever David Bowie World Fan Convention is to take place across Liverpool next Summer. It will run from 17-19 June 2020.
A list of former band members and collaborators will feature at this convention, including Robin Clark, Gail Ann Dorsey, Donny McCaslin and Carlos Alomar. David Bowie Glamour Fanzine and Liverpool music festival producers Sound City are organising the event.
While not an official event, we are happy to announce the coming together of Bowie fans in Liverpool next year for the DAVID BOWIE WORLD FAN CONVENTION. Go here for tickets and more info: https://t.co/Q6jf6NuvGC
Event @BowieConvention Organisers @SoundCity and @DavidBowieGlam pic.twitter.com/ubCuuGLJMu

— David Bowie Official (@DavidBowieReal) June 16, 2021