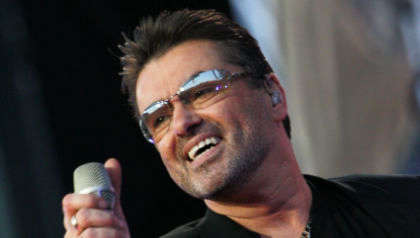 The estate of George Michael has paid tribute to the late supermodel Tatjana Patitz, who died earlier this week (January 11).
One of the first "original supermodels" from the 1980s and 1990s, Patitz appeared in George Michael's 1990 track 'Freedom', alongside Cindy Crawford, Naomi Campbell, Christy Turlington, and Linda Evangelista.
This sad news was confirmed by Patitz's agent Corinne Nicolas, who revealed that she died after suffering from an illness. No further information was given at the time that this story was written.
"In loving memory and thank you for everything. George Michael Entertainment", the estate said in their tribute to Patitz.
January 12, 2023
Anna Wintour, chief operating officer of Conde Nast and global editorial director of Vogue, described Patitz as the "European symbol of chic, like Romy Schneider-meets-Monica Vitti".
She also added that Patitz was "far less visible than her peers, more mysterious, more grown-up, more unattainable, and that had its own appeal".
Cindy Crawford who appeared in that video alongside Patitz, said that it was "so sad" to hear about her passing.
"We were babies together in the fashion industry and I feel like we grew up together", she said. "I found her soft-spoken, sensitive, kind, inquisitive and, who could ever forget those piercing eyes. Her love of animals and nature was infectious. Sending my condolences to her family – especially the son she adored. RIP".
Tatjana Patitz is survived by her 19 year old son Jonah Patitz.