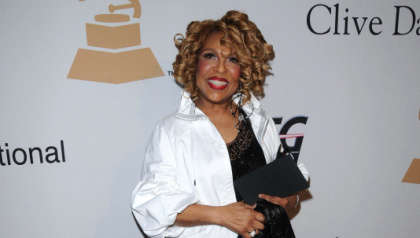 Roberta Flack, known for hits such as 'Killing Me Softly With His Song', has been diagnosed with amyotrophic lateral sclerosis (ALS), otherwise known as motor neurone disease.
Along with winning four Grammy Awards, Roberta Flack also became the first artist to win back to back awards for Record of the Year in 1973 and 1974. She won these accolades for the albums 'First Time I Saw Your Face' and 'Killing Me Softly With His Song' respectively.
Roberta Flack was also awarded the Lifetime Achievement Award in 2020.
Confirming the news regarding her diagnosis, the singer's representatives said that it is a disease that has "has made it impossible to sing and not easy to speak".
"But it will take a lot more than ALS to silence this icon", they added.
Many people have taken to Twitter to pay tribute to Flack, following news of her diagnosis.
I've known about Roberta Flack's diagnosis for a while now, but that wasn't my information to make public. My prayers are with her and her family right now. Such a wonderful, kind person. Her catalog never gets discussed and dissected the way it should and deserves to be.

— Chris Williams (@iamchriswms) November 14, 2022
Tragically, Roberta Flack has lost her ability to sing due to ALS. Her legendary voice was a gift to all those who heard it.

What's remarkable is her willingness to be open about her illness, given the culture of silence around disability and ableism in the Black community. pic.twitter.com/4mBNumLo4o

— Ola Ojewumi (@Olas_Truth) November 15, 2022