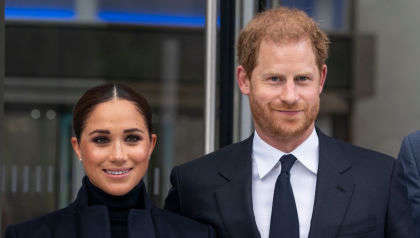 The controversial Netflix series about Prince Harry and Meghan has become the streaming platform's second highest ranked documentary ever.
With the first three episodes arriving on December 8, the second three parts arrived a week later, in the build up to Prince Harry's memoir Spare.
Between the period of October-December last year, Netflix reportedly gained 7.7 million subscribers. This also included the arrival of an ad supported option for $7 per month.
In the documentary, The Duke of Sussex made several allegations against his family, including that his brother Prince William screamed and shouted at him during an argument in 2019, as well as physically threatening him.
Harry also claimed that his father Charles lied at the Megxit crisis meeting in 2020.
Both Kensington and Buckingham Palace have yet to comment on these allegations.