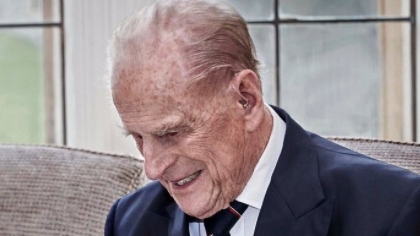 Prince Harry has arrived at London's Heathrow Airport ahead of his grandad's funeral this Saturday.
He wasn't accompanied by his wife Meghan Markle who has been advised not to travel given her pregnancy. There is also a limit of 30 on the number of people who can attend the funeral at St.George's Chapel due to Covid restrictions.
Harry took a British Airways flight back to the UK from L.A. and was met by security and whisked away to Kensington Palace in a black Range Rover. He was now quarantine for just 5 days instead of the usual 10 days on compassionate grounds.