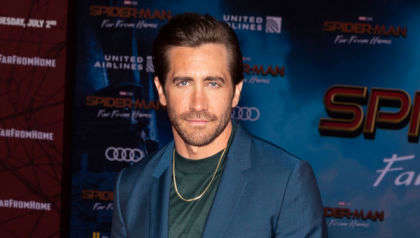 Jake Gyllenhaal stepped into the UFC octagon to film fight scenes for his upcoming Road House remake.
The BAFTA winner is to star as Elwood Dalton in this remake, which will also feature Lukas Cage, Billy Magnussen, Daniela Melchior, as well as former Irish UFC star Conor McGregor.
Gyllenhaal had previously filmed his weigh in scenes alongside former UFC star Jay Heiron, in scenes which saw both fighters having to be spearated following a scuffle.
In the fight, Gyllenhaal later knocks out Heiron and wins, continuing to attack him after the fight is stopped.
No release date has been confirmed yet.
The original Road House starred the late Patrick Swayze in 1989, as a bouncer who would use excessive force to eject patrons from the bar he worked at, with Gyllenhaal's character said to be a retired fighter, before becoming a bouncer.