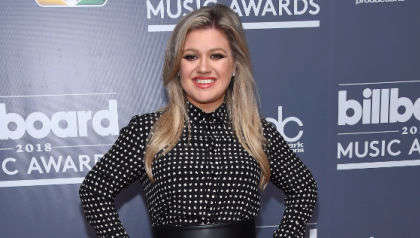 Kelly Clarkson has responded to allegations of a toxic working environment on her talk show.
According to a report from Rolling Stone magazine, many members of staff who work on the Kelly Clarkson Show, accused the shows' producers of "underpaying" and "overworking" employees.
The report also saw one current member and 10 former workers share details of the emotional impact that this has had on them.
"I remember going up on the roof of the stage to cry", one claimed. "[I was] being like, 'Oh, my gosh, what am I doing? Why am I putting myself through this?'".
Despite these complaints, the staff had nothing but kind words for the host herself Kelly Clarkson, describing her as "fantastic", adding that she must have "no clue how unhappy her staff is".
Following this, a spokesperson for NBC Universial also released this statement.
"We are committed to a safe and respectful work environment and take workplace complaints very seriously and to insinuate otherwise is untrue," they said. "When issues are reported they are promptly reviewed, investigated and acted upon as appropriate".
"what I believed to be right"
Following these allegations, Kelly Clarkson has also taken to social media to address these accusations of a toxic work environment.
"In my 20 years in the entertainment industry, I've always led with my heart and what I believed to be right," Clarkson wrote on Saturday (May 13)", she wrote. "I love my team at The Kelly Clarkson Show, and to find out that anyone is feeling unheard and or disrespected on this show is unacceptable".
Elsewhere, the Since You Been Gone singer also detailed how the team will implement a positive environment moving forward, including introducing new leadership training for all current emloyees.
"I have always been, and will continue to be, committed to creating and maintaining a safe and healthy environment at The Kelly Clarkson Show", the singer continued. "As we prepare for a move to the East Coast, I am more committed than ever to ensuring that not only our team that is moving, but also our new team in NY, is comprised of the best and kindest in the business".
"Part of that build will include leadership training for all of the senior staff, including myself. There is always room to grow and ensure we are all being/becoming the best version of ourselves in any business. Especially when it comes to leadership, to ensure that any notion of toxicity is eradicated".
See Clarkson's post in full below.
May 13, 2023