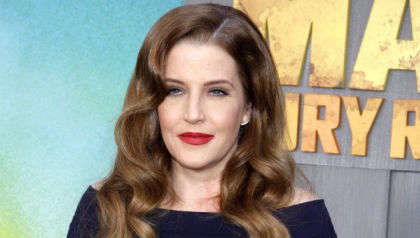 Lisa Marie Presley the only daughter of the late music icon Elvis, has died aged 54.
Presley's death comes after she was suddenly admitted to hospital following a cardiac arrest. This happened after an ambulence had been called to her home in Calabasas yesterday, where paramedics reportedly administerd CPR on her.
Lisa Marie's mother Priscilla had taken to Instagram to reveal that her daughter was in hospital and "receiving the best care".
Following this, Priscilla released a statement confirming that unfortunately Lisa Marie died.
"My beautiful daughter Lisa Marie has left us. She was the most passionate strong and loving woman I have ever known", she wrote, along with thanking the public for their "love and prayers".
Following this news, so many tributes have been paid to Lisa Maria Presley, including Tom Hanks' wife Rita Wilson, the Jackson family and John Travolta among others.
Dear God, #LisaMariePresley has died; I'm in shock. So beautiful and only 54 years old; I can't actually comprehend it.

— bettemidler (@BetteMidler) January 13, 2023
There is heartbreak and then there is sorrow. This would be sorrow and on more levels than I can count. Please send your prayers out for her family and children at this difficult time. I truly cannot find the words to express how sad this truly is. RIP @LisaPresley pic.twitter.com/Iac6b1gbIt

— William Patrick Corgan (@Billy) January 13, 2023
Lisa Marie Presley's last public appearance came just days ago, where she attended the Golden Globe Awards alongside her mother, as they celebrated the Baz Luhrman directed biopic, Elvis, starring Austin Butler.