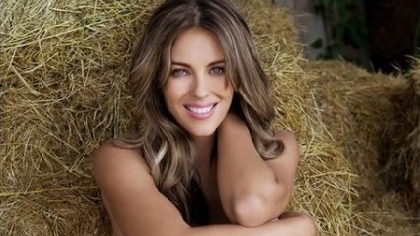 Elizabeth Hurley has denied plans to film her own "at home in the country" series for social media.
She has spent lockdown in the 13 bedroom country home with her 18 year old son Damien, older sister Kate and 80 year old mother. It was reported that Liz wanted to show people just how good she is at DIY and gardening.
However, she has taken to Instagram posing naked in a haystack to deny the rumours!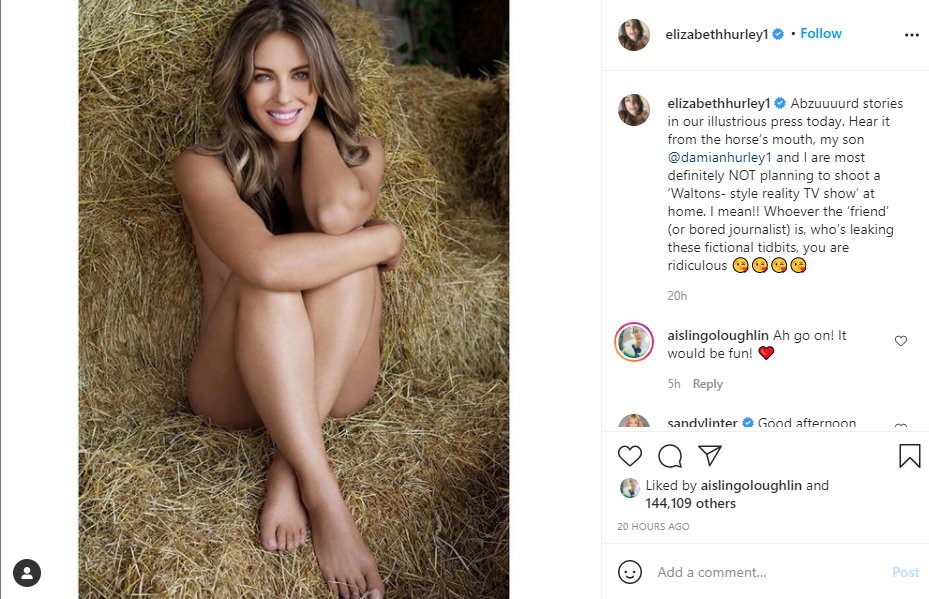 Photo Credit: Instagram/elizabethhurley1