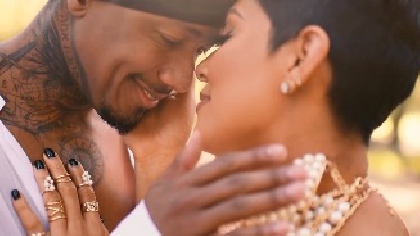 DJ Abby De La Rosa has announced she is having twin boys with Nick Cannon.
Here's where it gets really confusing! He only welcomed a baby daughter into the world at Christmas with the model Brittany Bell - whom he also has a 3 year old son with. Just a week ago, they were posing on Instagram as a happy family yet DJ Abby seems to be well into her twin pregnancy as he posed beside HER in a pregnancy photoshoot.
Nick also has 9-year-old twins, Moroccan and Monroe, with the singer Mariah Carey. Their divorce was finalized in 2016.