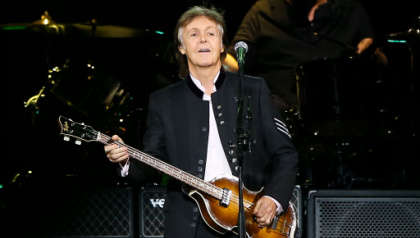 Paul McCartney spoke about meeting the Queen for the first time when he was 10 years old, describing the late monarch as "down to earth".
Former Beatle, Sir Paul McCartney was one of many artists who have paid tribute to Queen Elizabeth II, who passed away earlier this week aged 96.
"Because the coronation was approaching, there was a competition for all the schools in England", McCartney said during an interview in 2021. "You had to write an essay on the monarchy and I liked that idea".
In his essay, Paul McCartney described the Queen as "our lovely young queen" who helped him with his "division".
"I was very nervous, cos they called out my name", he continued. "I stumbled up with legs of jelly and it was the first time I'd ever really been on a stage".
"I think the thing about the Queen is that she's – she's royal, so you look up to her cos she's royal. But she's very down to earth".
You can check out this interview in full below.