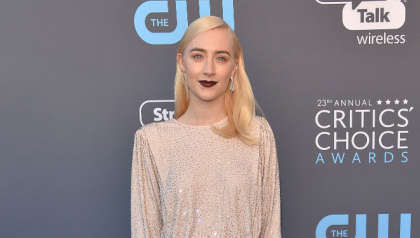 Saoirse Ronan is to star in WWII film Blitz, which tells the story of a group a people living in London facing the bombardment of World War II.
Produced and written by Steve McQueen, who is renowned for directing 12 Years A Slave and Small Axe, Blitz is said to arrive on Apple+ TV, according to Variety. Production for this film is to begin at the end of this year.
Both McQueen and Ronan have been very busy with current projects, with McQueen having just finished production for Occupied City, which explores Amsterdam during World War II in a feature length documentary.
Saoirse Ronan on the other hand, can be spotted in cinemas in the comedy See How They Run. Check out the trailer below.
Saoirse Ronan is to also star in a sci fi thriller alongside Normal People star Paul Mescal called Foe, where the pair are to portray a married couple, with filming set to begin in January 2023.