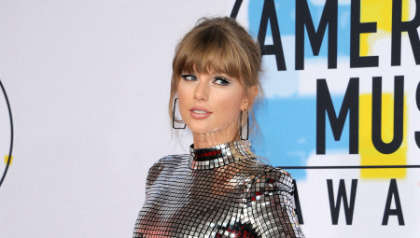 It has been reported that Taylor Swift fans in Argentina have been camping out for days for the singer's live 'Eras' Shows since June.
It would appear that fans are going to extreme lengths to see the singer on stage, who begins the Latin American leg of her tour next week.
Fans of the singer, aka 'Swifties' have been reportedly camping outside the arena for the last 5 months.
Next week, Swift is to perform three shows in the River Plate Stadium in Buenos Aires, taking place on November 9, 10, and 11.
According to reports, four tents have been stationed outside the arena, occupied by fans, who have taken shifts in the hope that they will be able to get to the front for general admission into the stadium's standing section.
Most of these people are said to be "young women", but anyone under the age of 18 will not be granted admission.
These reports have said that organisers have developed an internal spreadsheet, setting up rules for these queues, assigning flexible shifts, to accommodate each fans' schedule.
By the time Swift takes to the stage at the arena next week, the amount of hours that fans have spent manning these tents, will be added up, along with other factors, including if they stayed in bad weather, or stayed overnight. These factors along with which fans have put in the most work, will taken into consideration when allowing fans to the front of the queue.
Some problems were initially reported with this camping, including jeers from onlookers shouting "go to work", and football fans who attend the stadium considering them jinxes.
However, fans have insisted that the last 5 months have been a positive experience.
"What am I going to do with so much time at home, now that I won't have to be making friendship bracelets all day inside a tent? Return to being a normal person?", one fan, Carmen said.
Others have also called it a bonding experience, with several friendships being developed, with many friendship bracelets being made.