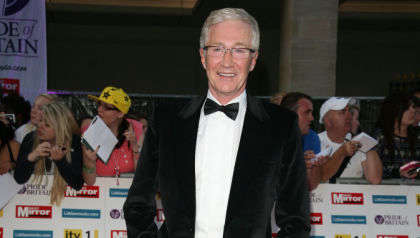 TV presenter and comedian Paul O'Grady has died aged 67.
O'Grady's death was confirmed by his partner Andre Portasio, who released this statement.
"It is with great sadness that I inform you that Paul has passed away unexpectedly but peacefully yesterday evening", Portasio said. "We ask, at this difficult time, that whilst you celebrate his life you also respect our privacy as we come to terms with this loss".
"He will be greatly missed by his loved ones, friends, family, animals and all those who enjoyed his humour, wit and compassion", he added. "I know that he would want me to thank you for all the love you have shown him over the years".
Paul O'Grady
Born in Birkinehead, Paul O'Grady who also had family roots in counties Roscommon and Louth, enjoyed a steller career as a TV presenter, beginning in the 1970s as drag queen alter-ego Lily Savage.
O'Grady performed as Lily Savage in a range of TV and radio appearances, and was asked to succeed Paula Yates as The Big Breakfast presenter from 1995 to 1996 as Savage.
He presented The Lily Savage Show for a short run for the BBC, before going on to achieve success as presenter of a revival of gameshow Blankety Blank until 2002.
He also hosted his own self titled show which eventually switched to Channel Four as The New Paul O'Grady Show.
Last August, O'Grady hosted his final Sunday afternoon show for BBC Radio Two, stepping away after 14 years.
In his career, he won several accolades, including a British comedy award, a TV BAFTA , along with a National Television Award for The Paul O'Grady Show.