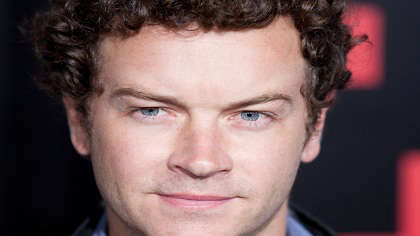 Bijou Philips has filed for divorce from Danny Masterson, two weeks after the disgraced star of 'That 70's Show' was sentenced to 30 years to life in prison for the rapes of two women.
Peter Lauzon, an attorney for Ms Philips, confirmed the news in a statement to The Hollywood Reporter:
"Ms. Phillips has decided to file for divorce from her husband during this unfortunate time. Her priority remains with her daughter. This period has been unimaginably hard on the marriage and the family. Mr. Masterson was always present for Ms. Phillips during her most difficult times of her life. Ms. Phillips acknowledges that Mr. Masterson is a wonderful father to their daughter."
Ms Philips is reported to have said that she had "no plans" on filing for divorce in the days following the sentencing.
Philips, an actress and model, is the daughter of the late John Phillips, frontman of 60's rock band, The Mamas & the Papas.
Masterson and Phillips were married at Kilshane House, Co. Tipperary in 2011. They have one daughter, born in 2014.
Both of Masterson's victims claim to have been given drinks which made them disorientated before being raped in the TV star's Hollywood home.
One woman said that Masterson "has not shown an ounce of remorse for the pain he caused."
Both women and Masterson were members of The Church of Scientology.
One woman said that officials from the church told her she "wasn't supposed to say the R-word" when discussing the attack. Another said that she was told she would be expelled from the church if she reported Masterson.
Masterson was also accused of rape by a third woman. However, a unanimous verdict could not be reached on that charge.
Masterson has denied the accusations. The actor intends on appealing the conviction due to a "number of significant evidentiary and constitutional issues," according to his lawyer, Shawn Holley.
As it stands, he will be eligible for parole in 25 years.