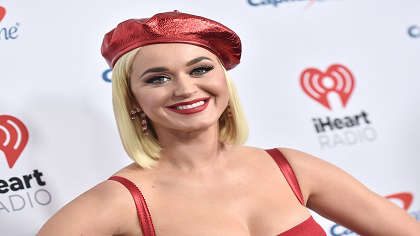 Katy Perry has sold the rights to her first six albums for a reported $225 million.
The deal with music rights company Litmus Music puts the popstar in the top 10 list of artists with the most expensive back catalogs.
The music released by Perry between 2008 and 2020 includes global hits like "I Kissed a Girl," "Roar," "Teenage Dream," and "Firework."
Litmus launched in the summer of 2022 and has since acquired the rights to master recordings of Keith Urban and Benny Blanco.
The partnership has its roots in Litmus Co-Founder and Chief Creative Officer Dan McCarroll's longstanding working relationship with Perry, which began in 2010 when he was named President of Capitol Records.
McCarroll said, "Katy Perry is a creative visionary who has made a major impact across music, TV, film, and philanthropy. I'm so honored to be partnering with her again and to help Litmus manage her incredible repertoire."
"Katy's songs are an essential part of the global cultural fabric. We are so grateful to be working together again with such a trusted partner whose integrity shines in everything she does," added hank Forsyth, Co-Founder and Chief Executive Officer of Litmus Music.
Katy Perry recently told Good Morning America that she has been working on new music.