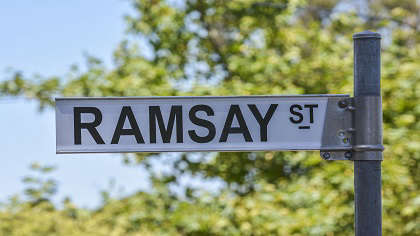 The iconic Australian soap-opera Neighbours returns, only a year after its highly-publicised 'finale.' The show aired what was billed to be its last episode in August 2022.
Fans around the globe were treated to return cameos by famous former stars like Kylie Minogue, Guy Pearce, Jason Donovan and Margot Robbie.
The book then seemed to close on the shows 37 year run.
Then again, people always need good neighbours. So, the show was scooped up by streaming site Amazon Freevee last year.
In Ireland, the new episodes will air weekdays from Monday 18th September, on RTÉ One at 2pm and RTÉ 2 at 6pm, as well as the RTÉ Player.
Amazon Freevee will also host past episodes of the soap.
Many familiar fan favourites will be returning, including:
Ryan Moloney (Jarrod "Toadfish" Rebecchi)

Alan Fletcher (Dr Karl Kennedy)

Jackie Woodburne (Susan Kennedy)

Rebekah Elmaloglou (Terese Willis)

Tim Kano (Leo Tanaka)

Annie Jones (Jane Harris)

Stefan Dennis (Paul Robinson)

Georgie Stone (Mackenzie Hargreaves)
Mischa Barton, star of cult 2000s US teen-drama The OC, will be a fresh face on Ramsay Street. Barton plays "dynamic and unpredictable" newcomer Reece Sinclair, in an "extended guest star" role.
The style and pace of a soap opera took some getting used to for the Hollywood actress:
"They work so fast and the amount of content that they shoot, like five episodes in a week and probably 20 scenes a day, and they don't get multiple takes. I was really grateful to veterans like Stefan (Dennis, who plays Paul Robinson) to take me under his wing and show me how it functions, because it's a well-oiled machine," said Barton.
The new season will pick-up two years after the last episode, which aired in summer 2022.
The revival will kick-off with a wedding. As Neighbours' executive producer Jason Herbison recently commented:
"I looked at the cast and the characters and it really occurred to me that we had two characters who have been on the show for a very long time that the audience are very invested in, but they've never actually looked twice at each other, and wouldn't it be incredible if those two people had found unexpected love?
"So, we do begin the show with a wedding. We all love a wedding. The show began in 1985 with a wedding and it ended in 2022 with a wedding, so it felt really fitting that we'd come back with a wedding."