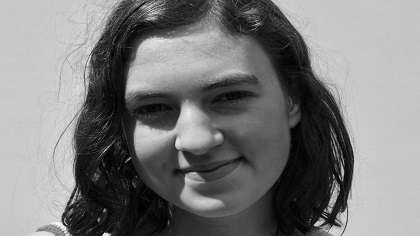 An Irish student has died following a kayaking accident in the United States. Ella Mills, from Dublin, was studying English at Columbia University.
She was a third-year student who had moved to the US this month as part of its dual BA programme with Trinity College Dublin.
Ms Mills was on a trip along the Potomac River in Maryland with the Columbia University Whitewater Kayaking Club.
The Montgomery County Fire Department reported that a piece of Ella's clothing was caught on a rock and she "became trapped underwater for about 15 to 20 minutes."
It has been reported that several people attempted to pull her from the water but the current was too strong.
Ms Mills sat her leaving cert in 2020 in Dublin's Sutton Park School. School head Ronan Walsh paid tribute to Ella on the schools website.
"It is with great sadness that I write to let you know that our former pupil Ella Mills died tragically in a kayaking accident on Sunday in Washington DC. Ella was a much cherished past student of Sutton Park School," Mr Walsh said.
"Ella's Mum Jo-Ann Feely will be known to many of you as Chair of our Board of Management. Our hearts are broken for Jo-Ann, Ralph and Ella's two siblings Isabel and Leo who are in Second Year. This is a truly tragic time. Words fail us all. Our sympathies and thoughts are with Ella's family and her large group of friends. May she rest in peace," he added.
Trinity College said in a statement that the community "is grieving the tragic loss of Ella Mills."
Columbia's General Studies Dean, Lisa Rosen-Metsch, also paid tribute:
"Ella had a love for learning, was intellectually curious, and passionate about literature – eager to soak in new ways of looking at literature and viewing the world as a literary scholar."