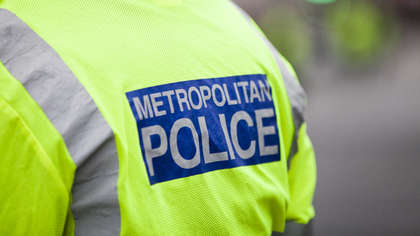 London's Metropolitan Police have declared the murder of Conservative MP David Amess a terrorist incident.
The 69-year-old politician was fatally stabbed while meeting members of the community in his Southend constituency on Friday.
Senior National Coordinator for Counter Terrorism Policing, Deputy Assistant Commissioner Dean Haydon has declared the killing an act of terrorism. Counter-terrorism officers are now leading the investigation.
The Met say their investigation has revealed "a potential motivation linked to Islamist extremism."
A 25-year-old man, believed to be a British citizen of Somali heritage, was arrested at the scene and is now being detained at an Essex police station.
The Met believe the suspect acted alone. Searches are being conducted at two separate addresses.
Following the attack, the UK Home Secretary Priti Patel asked police services across the country to review security procedures around MPs.
"The Home Secretary has asked all police forces to review security arrangements for MPs with immediate effect and will provide updates in due course," a spokesperson said.
The Commons Speaker Lindsay Hoyle announced that all MPs were being contacted by police in the wake of the incident.
"It is about doing the right things working with the police constabularies right across the United Kingdom because it is about joining that up," Hoyle said. "I know that they are contacting all the MPs to check about their safety, to reassure them, because in the end we have got to make sure that is a priority."
Amess leaves behind a wife and five children. He had served as an MP since 1983.
His murder comes five years after the similar killing of Labour MP Jo Cox, who was murdered by a far right extremist in 2016.