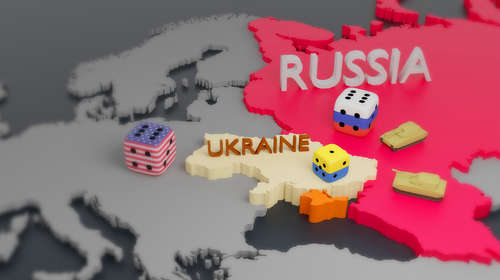 Washington has rejected Moscow's claims that Russian forces have begun withdrawing from its border with Ukraine.
The US, NATO and Ukraine have all expressed scepticism over Moscow's claims, citing no evidence of such a withdrawal.
Western bodies have claimed that Russia has amassed over 100,000 troops along its border with Ukraine as Washington expects an invasion "at any time."
Moscow says the forces are simply engaging in exercises and that no invasion is planned.
Private US company Maxar Technologies released satellite images that claim to show Russia has removed some military hardware from its border but that other equipment has since been put in place.
Ukrainian President Volodymyr Zelensky said he has seen nothing to suggest that Russia is serious about pulling back its forces from his country's border, a sentiment echoed by NATO chief Jens Stoltenberg.
Zelensky spoke defiantly yesterday while observing Ukrainian forces training with western-supplied weapons.
"We are not afraid of anyone, of any enemies," he said. "We will defend ourselves."
Some Ukrainian officials have taken a different approach, criticising the West of stirring up tension and creating unnecessary panic.
EU leaders are set to hold a crisis meeting in Brussels today over the growing fears of an invasion. The UN Security Council is also due to hold discussions.