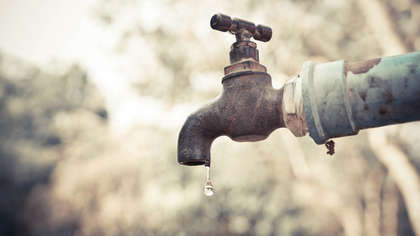 Thousands of homes and businesses across Limerick have been left without water amid the scorching heatwave.
Hundreds of homeowners in Corbally found themselves with no water this morning as a water main burst overnight. The areas affected were Lower Park, Rosendale Gardens and Park Gardens.
The latest incident comes as thousands of Limerick residents and business owners have had to contend with water shortages and shutoffs during the intense heatwave.
Councillor Michael Collins has complained about Irish Water's tactics of shutting off water at a time when the country is experiencing record heat. However, Irish Water has insisted it will continue imposing water shutoffs in a number of areas across Limerick. The company has urged the public to avoid the use of water hoses and paddling pools.
Water levels have dropped so low in Limerick reservoirs that water tankers have been deployed to several areas. Reservoirs in Ardagh and Athea were replenished by tankers, while another tanker has been stationed at the Oola GAA grounds to supply affected locals.
"In Limerick, crews are working across the county to manage supplies in order to reduce any impact on customers," said a spokesperson for Irish Water. "However, due to a very high water consumption combined with pressure on some sources, customers in some areas have been experiencing intermittent water outages and low pressure in recent days."
Irish Water advised that "Water from tankers should be boiled before use as containers used to collect it may not be fully sterile."