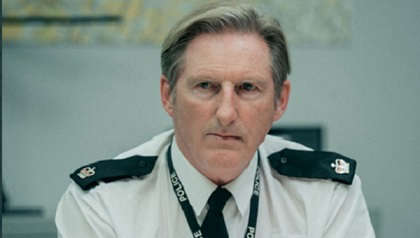 Actors Adrian Dunbar and Neil Morrissey are to explore their ancestry in a brand new series of DNA Journey.
The show sees celebrity pairings discover their past and make remarkable discoveries in South Africa, Ireland, Norwich and St Helens in England.
The fourth series of the show will see Dunbar and Morrissey go in search for ancestries together. Dunbar has won acclaim for his role as Superintendent Ted Hastings in popular show Line of Duty, while Neil Morrissey who also featured in the show as DC Nigel Morton, is also renowned for his role as Tony Smart in British comedy Men Behaving Badly.
Using the show's DNA technology, the actors will also find out about their bloodlines.
Other celebrities taking part in the latest series of the show include actor Hugh Bonneville, who will be paired with comedian John Bishop, while fellow comedians Alex Brooker and Johnny Vegas will pair up together, as well as sisters Oti and Motsi Mabuse from Strictly Come Dancing.
Dunbar and Morrissey also shared a flat in London together during the 1980s. The pair were also spotted in a Dublin pub last November, when they were reportedly filming a documentary.