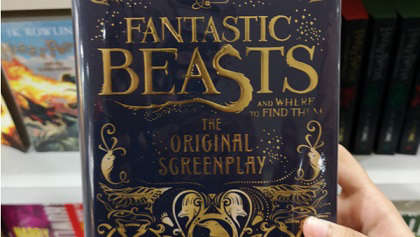 China have removed several lines of dialogue from their release of the forthcoming film Fantastic Beasts: The Secrets Of Dumbledore.
The lines in questions refer to a past relationship between Grindelwald and Dumbledore. The lines include "the Summer Gellert and I fell in love" and "because I was in love with you".
Mads Mikkelsen is Gellert Grindelwald in Fantastic Beasts: The Secrets of Dumbledore. In Cinemas Now! #SecretsOfDumbledore pic.twitter.com/Mc31TDJgdB

— Fantastic Beasts UK (@BeastsMovieUK) April 13, 2022
Despite this Warner Bros have insisted that the "spirit of the film remains", while also insisting that they are "committed to safeguarding the integrity of every film we release".
They also added that doing this sometimes requires "sensitively" making "nuanced cuts" for certain markets.
"Our hope is to release our features worldwide as released by their creators but historically we have faced small edits made in local markets", they said in a statement. "In the case of Fantastic Beasts: The Secrets of Dumbledore, a six-second cut was requested and Warner Bros accepted those changes to comply with local requirements but the spirit of the film remains intact".
"We want audiences everywhere in the world to see and enjoy this film, and it's important to us that Chinese audiences have the opportunity to experience it as well, even with these minor edits".
Fantastic Beasts The Secrets Of Dumbledore is in cinemas now.