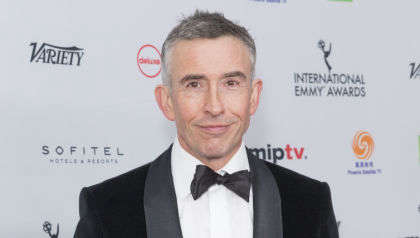 Comedy legend Steve Coogan has confirmed that he has secured an Irish passport, two years after applying.
The Alan Partridge star has revealed that he has now finally got his hands on a document, following a long Covid backlog.
"It has come through. It's literally been delivered this week. It's taken two years. It's well over two years", Coogan said, who also spoke of his pride in his Irish roots during a recent interview.
Explaining how the English are not always aware of his Irish roots, Coogan added, "Enough of my Irish fanbase (understand my connection) I'm sure just because you look at my stuff, there's clues there. Any diehard fan will know that but I don't know if English people are aware of it".
"There's a large contingent of Irish who like what I do and who get it".
Steve Coogan's parents Tony and Kathleen are of Irish descent, with his mother growing up in County Mayo.
In 2019, Coogan went viral after performing Come On Ye Black and Tans, as he played the character of Irish farmer Martin Brennan.