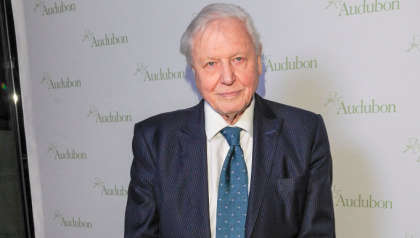 David Attenborough has announced plans to present a brand new BBC series called Wild Isles, a series which the broadcasting legend has described as an "extraordinary animal dramas and wildlife spectacles".
This series will be set mainly in Britain and Ireland, and will aim to match what the Planet series did for wildlife of the world, by encouraging people to "safeguard and restore nature for future generations".
Using 4k technology, the series is to explore the challenges facing nature and can be done to make Britain and Ireland wilder in the future.
"In my long lifetime, I have travelled to almost every corner of our planet", Attenborough said. "I can assure you that in the British Isles, as well as astonishing scenery there are extraordinary animal dramas and wildlife spectacles to match anything I have seen on my global travels".
The series will examine new behaviours including wild horses battling for access to females in Cambridgeshire, red deer rutting in one of Ireland's wildest corners, foxes hunting rabbits, blue fin tuna gathering off the Cornwall coast and more.
"I have always wanted to make a landmark series that really does justice to our own extraordinary wildlife", Alistair Fothergill, executive producer said. "I am sure people will be amazed at what is happening right on their own doorstep".
Jack Bootle who is head of commissioning of science and natural history also added this, "The multi-award winning team at Silverback are creating an eye-opening celebration of British and Irish wildlife that has to be seen to be believed".
"You'll think a meadow in Somerset is as beautiful as the Serengeti, and the North Atlantic as wild and dramatic as the Antarctic Ocean".