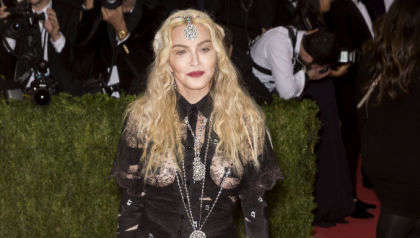 Anthony Ciccone the older brother of singer Madonna, has died aged 66.
The news of Mr Ciccone's death was confirmed by his brother in law Joe Henry via social media.
Joe who is married to Madonna and Anthony's sister Melanie Ciccone, described him as a "complex character" and "true brother".
"Trouble fades; and family remains - with hands reached across the table. Farewell, then, brother Anthony," Joe wrote. "I want to think the god your blessed mother (and mine) believed in has her there, waiting to receive you. At least for today, no one shall dissuade me from this vision".
While Madonna herself has yet to comment on the sad news, her friend and actress Debi Mazar paid tribute to Anthony, referring to him as a "real Renaissance man".
"Full of prose, lover of literature, his Italian heritage, good wine & cooking", Mazar wrote. "He was someone I respected and thought to be a brilliant mind. He nurtured my young soul. I will always choose to remember his kindness & smile. My condolences to his entire family. He was very much loved".
While no cause of death has been confirmed, Anthony Ciccone was reportedly homeless for many years, having struggled with alcoholism, spending time at a rehabilitation facility.
The eldest boy in the family, Anthony was named after his father, while Madonna was named after her mother, being the eldest girl.