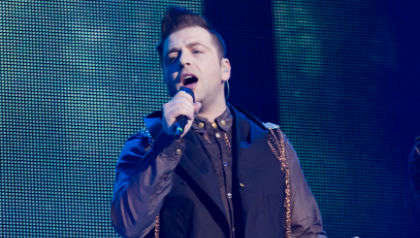 Westlife singer Mark Feehily joined his bandmates on stage for the first time since his illness.
This was Feehily's first on stage performance, as he joined the rest of his bandmates on stage for the first time since he was rushed to hospital, having suffered an acute case of pneumonia back in November.
After almost three months out of action, Mark Feehily took to Instagram to confirm his return to the stage alongside Shane Filan, Nicky Byrne and Kian Egan.
"Indonesia we are on the way! Quick cup of tea before a long flight - can't wait to see you all very soon", Feehily wrote.
The singer was understandably overcome with emotion whilst on stage, later posting this via Instagram.
Feehily later added that it was "seriously so amazing" to be reunited with his bandmates for the first time in months.
"Was seriously so amazing to be back on stage with the three lads tonight! @kianegan @shanefilanofficial @nickybyrneinsta", Feehily said. "Here's a little sneaky peak of the soundcheck, I was nervous trying out FWW for the first time in ages but sometimes if you ride the wave properly those nerves can turn into emotion!".
"Indonesia you were awesome".
Fans were quick to share in Feehily's delight.
"OMG It's sooo good to have you back on that stage. And I'm so relieved you can still do that outstanding highnote. So, so happy for you. Have a wonderful time. Lots of love", one fan wrote.
"Missed you SO much Marky!!!! NAILED IT, as always! LOVE YOU!!!", another added.
Fellow musician Lyra heaped the praise on Feehily, adding, "Yessss, he is back where he belongs".