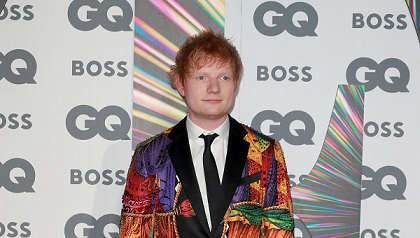 U2 are second in the Sunday Times Rich List, with Ed Sheeran rounding off the top 10, earning £260 million.
U2 are Ireland's highest entry in this exclusive club, with joint earnings of €739 million, with former Beatle singer Sir Paul McCartney landing top spot with £865 million, which he shares with his wife Nancy Shevell.
Ed Sheeran who recently welcomed his second child with wife Cherry Seaborne, is 10th on this annual list. However, many of the list's compilers believe that the Bad Habits singer will beat McCartney to the £1 billion club on his current trajectory.
"Another golden year for Ed Sheeran leads us to believe he may in time pip Paul McCartney to become the first British billionaire musician", Sunday Times Rich List compiler Robert Watts said.
Despite seeing his wealth dropping by £30 million due to the pandemic, Andrew Lloyd Webber is third in the list, with £495 million. Webbers has already had to close his new West End musical Cinderella as a result of Covid-19.
Former One Direction singer Niall Horan is Ireland's wealthiest young musician, with £52 million, while his former bandmate Harry Styles saw his wealth increase by £25million, making him the wealthiest muscian under 30 years old.
Check out both Rich Lists in full below.
The Sunday Times Music Rich List
1. Sir Paul McCartney – £865 million
2. U2 – £625 million
3. Lord Lloyd-Webber – £495 million
4. Sir Elton John – £395 million
5. Sting – £320 million
6. Sir Mick Jagger – £318 million
7. Keith Richards – £303 million
8. Olivia and Dhani Harrison – £295 million
9. Sir Ringo Starr – £285 million
10. Ed Sheeran – £260 million
The Young Music Rich List (30 years old or under)
1. Harry Styles – £100 million
2. Dua Lipa – £60 million (joint)
2. Little Mix – £60 million (joint)
4. Niall Horan – £52 million
5. Louis Tomlinson – £48 million
6. Liam Payne – £44 million
7. Zayn Malik – £36 million
8. Sam Smith – £34 million
9. Stormzy – £26 million
10. Lewis Capaldi – £19 million