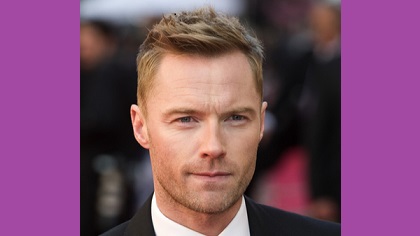 In a touching tribute to his late mum, Ronan Keating shared a special message to his mother on what would have been Marie's 75th birthday
Ronan Keating has shared a very special message to his late mother, on what would have been enjoying her 75th birthday. Taking to Instagram, the former Boyzone singer shared a photo of his mother carrying a cake for the baby-faced singer's 18th birthday.
Its caption reads: "Today would have been my Mums 75th Birthday "Happy Birthday mum" what I would give to say that out loud to her. We all miss you so much. Not sure what you would make of all this madness, but I have a pretty good idea what you would say."
In 1998, Ronan's mum, Marie died at the young age of 51, just under two years since being diagnosed with breast cancer. Speaking with Ryan Tubridy on the Late Late show earlier this year, Ronan shared how he is still in shock at his mother's passing, 23 years ago.
"On the 2nd of February it was 23 years since mum passed, it doesn't feel real to be honest Ryan."
"It's still very hard, to be honest with you. I miss her terrible. Losing a parent at any age is very hard because they're the people who make you feel like anything is possible, but also that everything is going to be okay."
When his mother passed away, Ronan and his family set up the Marie Keating Foundation to keep her memory alive, while helping thousands of others in difficult times . Since its birth, the Irish charity has been a real leader for those in need, as it has gone on to help thousands of people, and their families, who are going through difficult times brought on by cancer.
In a special Mother's Day tribute, Ronan released a unique version of This is Your Song alongside Mount Sion choir, in order to raise funds for the foundation.