It's a bit of a Classic Hit, but from what hit is it a bit?
Play on breakfast at 7.15am, Niall Boylan from 1.30pm, and Damian Farrelly at 4.40pm (Monday to Friday) to join in the fun and possibly win the cash, thanks to Supermacs!
The Hit Bit is here! Take a listen and get thinking! Here's all the wrong answers that were guessed below...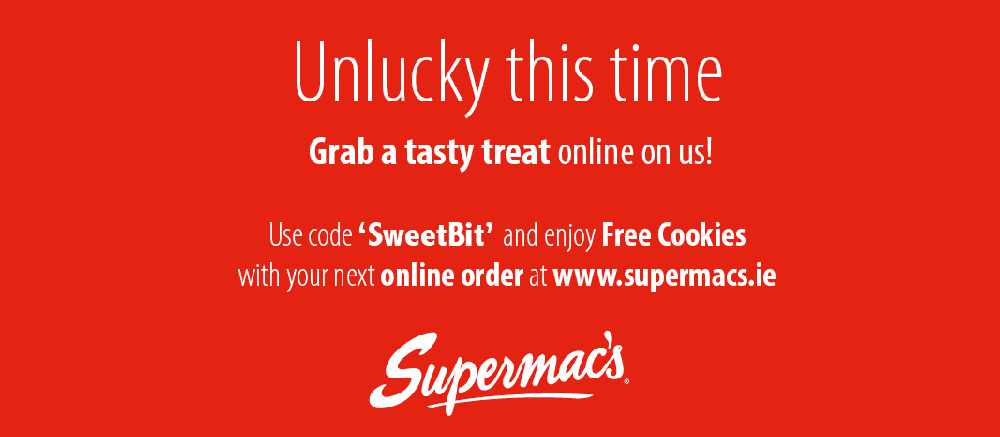 Guesses so far:
2 Unlimited - Get Ready For This
Bee Gees - Stayin Alive
Black Eyed Peas - I got a feeling
Bob Marley - Buffalo Soldier
Bonnie Tyler - Holding Out For A Hero
Boy George - Do you really want to hurt me?
Britney Spears - Hit Me Baby One More Time
C+C Music Factory - Gonna Make You Sweat (Everybody Dance Now)
Cher - Believe
Chris de Burgh - Lady In Red
Culture Club - Do You Really Want To Hurt Me
Daft Punk - One More Time
Daniel Bedingfield - Gotta get through this
Desireless - Voyage Voyage
Dexys Midnight Runners - Come On Eileen
Dolly Parton & Kenny Rodgers - Islands in the Stream
Eddy Grant - I don't Wanna Dance
Elton John - Bennie and the jets
Fleetwood Mac - Dreams
Fleetwood Mac - Go Your Own Way
George Michael - Faith
Genesis - Jesus He Knows Me
Talk Talk - It's My Life
The Housemartins - Caravan of Love
Train - Drops of Jupiter
Huey Lewis - The Power of Love
Katy Perry - Firework
Los Del Rio - Macarena
Meatloaf - Bat Out Of Hell
Michael Jackson - Bad
Mike and The Mechanics - The Living Years
Monty Python - Always Look On The Bright Side Of Life
Paul Carrack - Don't shed a tear
Pharrell Williams - Happy
Picture This - One Drink
Prince - Purple Rain
Puff Daddy - I'll be missing you
Queen - I want to break free
Rachel Stevens- Sweet Dreams my LA ex
Samantha Mumba - Gotta Tell You
Shania Twain - Man! I Feel Like a Woman
Snap - The Power
Stevie Wonder - I Just Called To Say I Love You
Stevie Wonder - Superstition
Sugarbabes - Push The Button
The J. Geils Band - Centerfold
The Pretenders - Don't get me wrong
The Rembrandts - I'll be there for you
Toto - Africa
Van Halen - Jump
Vengaboys - We Like to Party (The Vengabus is Coming)
Foreigner - i want to know what love is
Alannah Myles - Black Velvet
UB40 - Kingston Town
Don Henley - The Boys of Summer
Paul Simon - You can call me Al