It's a bit of a Classic Hit, but from what hit is it a bit?
Play with PJ & Jim at 7.45am, Niall Boylan from 1.30pm, and Damian Farrelly at 4.40pm (Monday to Friday) to join in the fun and possibly win the cash, thanks to Supermacs!
The Hit Bit is here! Take a listen and get thinking! Here's all the wrong answers that were guessed below...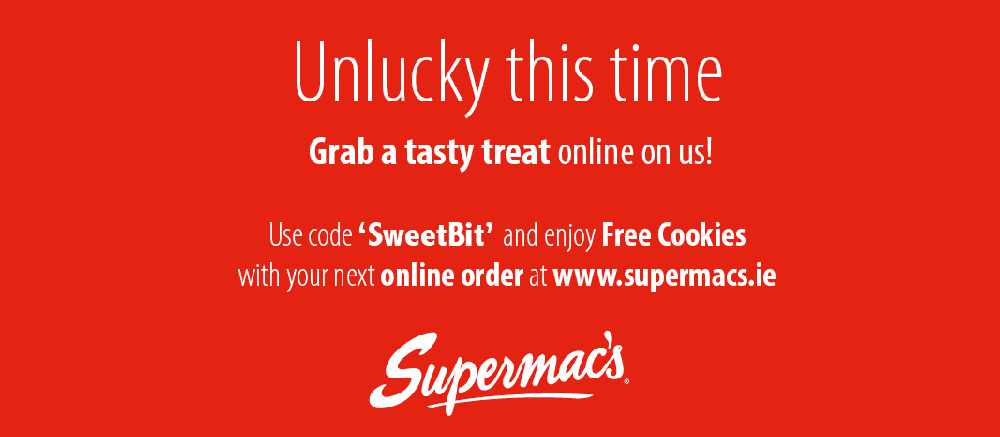 Guesses so far:
ACDC - Highway To Hell
A-ha - Take On Me
Elton John - Benny and The Jets
Elton John - Rocket Man
Elton John - I'm still standing
Stevie Wonder - For Once in My life
Bananarama - Venus
Billy Joel - Piano Man
New Order - Blue Monday
Bruce Springsteen - Born in The USA
Queen - Bohemian Rhapsody
Hall & Oates - You Make My Dreams
Nik Kershaw - Wouldn't It Be Good
Nik Kershaw - Don Quixote
Mariah Carey - All I want for Christmas is You
Robbie Williams - Let Me Entertain You
The Dandy Warhols - Bohemian Like You
The Who - I Can't Explain
The Black Eyed Peas - I got a feeling
The Frank and Walters - After All
Sara Bareilles - Love Song
Supergrass - All Right
Snow Patrol - Take Back The City
Tom Petty - Learn To Fly
The Eagles - Hotel California
Earth, Wind & Fire - Do You Remember
Belinda Carlisle - Heaven Is A Place On Earth
Big Mountain - Baby I Love Your Way
Creedence Clearwater Revival - Bad Moon Rising
Chris Rea - Driving Home For Christmas
House of Pain - Jump Around
Britney Spears - Oops I did it Again
Paul Simon - Call me Al
The Corrs - Radio
The Pointer Sisters - I'm So Excited
The Police - Walking on The Moon
The Who - Pinball Wizard
Billy Joel - We Didn't Start the Fire
The Muppet Show theme
Rachel Stevens - Sweet Dreams My LA Ex
Europe - The Final Countdown
Queen - Seven Seas of Rhye
Country House - Blur
Paula Abdul - Opposites Attract
Village People - Y.M.C.A
Opus - Live is Life
Joe Dolan - Sweet little rock and roller
Sister Sledge - Frankie
Stevie Wonder - Superstition
Survivor - Eye of The Tiger
Inner City - Big Fun
Elton John - Crocodile Rock
The Cars - Just what I needed
Belinda Carlisle - Heaven is a place on earth
Britney Spears - Oops I did it again
Frank Sinatra - New York New York
Fatboy Slim - Praise You
Fleetwood Mac - Big Love
Britney Spears - "Baby One More Time"
Prince - "Purple Rain"
Chuck Berry - Johnny b Goode
Westlife - Uptown Girl
Sinead O'Connor - Nothing compares to you
2 Unlimited - Get Ready for this
M People - Movin on Up
Scissor Sisters - I don't feel like dancing
Lou Bega - Mambo No.5
Liberty X - Just a Little Bit
George Michael - Faith
Samantha Mumba - Gotta Tell Ya
Thin Lizzy - Dancing in the Moonlight
The Boomtown Rats - I don't like Monday
John Parr - St Elmo's Fire
Blur - Song 2
Joan Jett and the Black Hearts - I love Rock and Roll
Michael Jackson - Billie Jean
Simply Red - Stars
Billy Idol - Rebel Yell
The Dream Academy - Life In A Northern Town
Oasis - Champagne Supernova
Whitesnake - Here I Go Again
George Michael - Faith
Goo Goo Dolls - Iris
Cornershop - Brimfull of Asha
The Human League - Don't You Want Me
C&C Music Factory - Gonna make you sweat
George Michael - Faith
Shakin Stevens - Merry Christmas Everyone
Train - Drive By
The Waterboys - Whole of the Moon
Liberty X - Just A Little
ELO - Mr. Bluesky
Joni Mitchell - Big Yellow Taxi
Stealer's Wheel - Stuck in the middle
Tasmin Archer - Sleeping Satellite
Eurythmics - Sweet Dreams
Michael Jackson - Leave me alone
Pharrell Williams - Happy
REM - Losing my religion
Huey Lewis and the News - This is It
Depeche Mode - Just can't get enough
Justin Timberlake - Like I Love You
The Beach Boys - Fun Fun Fun
Something Happens - Parachute
Rolling Stones - Start me up
Men at work - Down Under
Notorious B.I.G - Biggie
Los Del Rio - Macarena
INXS - Need You Tonight
Toto - Hold the Line
The Beatles - Obladi Oblada
Bryan Adams - Everything i do
Cheryl Lynn - Got to be real
Diana Ross - Why do fools fall in love
Aerosmith - Dude looks like a lady
David Bowie - Space Oddity
Taylor Dayne - Tell it to my heart
Snap - Everybody Dance
Van Morrison - Moondance
Vanessa Carlton - A thousand Miles
Rick Springfield - Jessie's Girl
S Club 7 - Reach for the stars
Yes - Owner of A Lonely Heart
Hot Chocolate - You sexy thing
Aslan - Crazy World
Feargal Sharkey - A good heart
Bon Jovi - Bed of roses
Santana - Smooth
Journey Don't stop believin
Phil Collins - Land of confusion
Blondie - Sunday Girl
Aztec Camera - Somewhere in my heart
Wham - Wake me up before you go-go
Little Eva - Locomotion
Del Amitri - Last to know
Backstreet Boys - Larger than life
Big in Japan - Big in Japan
Counting Crows - Big Yellow Taxi
Billy Idol - Hot in the City
Big Tom - Teardrops in the Snow
Bee Gees - Stayin Alive
Celine Dion - My heart will go on
Big Tom - Country Roads
Texas - Say what you want
Leona Lewis - Bleeding Love
Florence and the Machine - You got the love
Celine Dion - My Heart will go on
Phil Collins - In the Air Tonight
Alphaville - Big in Japan
Adele - All I Ask
Big Fun - Blame it on the Boogie
They will be Giants - Birdhouse in your soul
Mr Big - To be with you
Puff Daddy - I'll be missing you
Frankie Valli and The Four Seasons - Big girl don't cry
Queen - Bohemian Rhapsody
Meatloaf - I'd do anything for love
Notorious BIG - Big Poppa
Billy Joel - Big Shot
Alicia Keys - Empire state of mind
D:ream - Things can only get better
Train - Drops of Jupiter
Counting Crows - Big Yellow Taxi
Van Halen - Jump
Mr Big - Broken Wings
Miley Cyrus - Wrecking Ball
Snap - The Power
Peter Gabriel - Big Time
The Cranberries - Zombie
Aerosmith - Love in an elevator