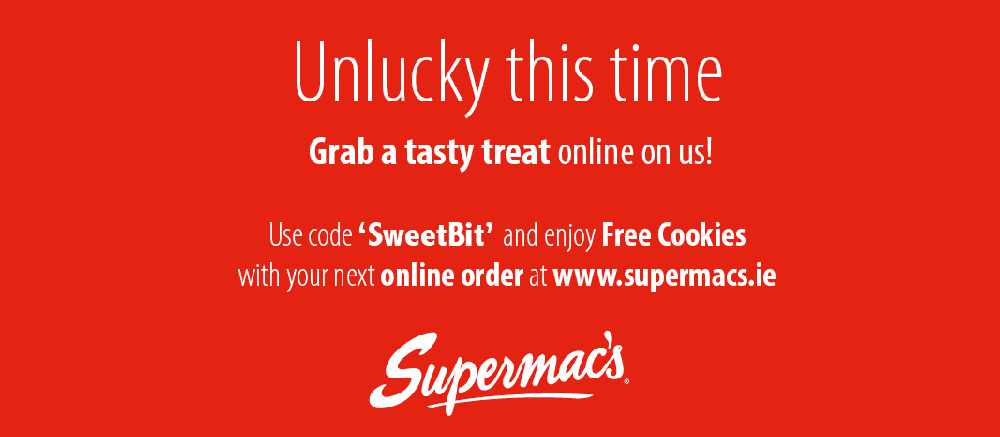 It's a bit of a Classic Hit, but from what hit is it a bit?
Play with PJ & Jim at 7.45am or Niall Boylan from 1.30pm to join in the fun and possibly win the cash!
The Hit Bit is here! Take a listen and get thinking!
Guesses so far:
IT'S NOT BON JOVI!! (PJ)
The Beatles - Hard Days Night
Micheal Bublé - Cry Me a River
ELO - Mr. Blue Sky
MC Hammer - Can't Touch This
Neil Diamond - Sweet Caroline
The Police - Every Little thing she does is magic
Billy Ocean - When the Going gets Tough the Tough get Going
Ledd Zepplin - Cashmere
Chesney Hawkes - The One and Only
The Waterboys - The Whole of the Moon
George Michael - Faith
Cher - Turn back time
Adamski - Killer
Rachel Stevens - Sweet Dreams (My LA Ex)
Madonna - True Blue
Justin Timberlake - Like I Love You
George Michael - Careless Whisper
Liverty X - Just a Little
Britney Spears - Hit me baby one more time
Westlife - When you're looking like that
Leann Rimes - Can't fight the moonlight
Huey Lewis and the news- Do you believe in love
Scissor Sisters - Take your mama out
C & C Music Factory - Gonna Make you sweat
Queen - I want to break free
The Rolling Stones - Brown Sugar
2 Unlimited - Get Ready for this
George Michael - Faith
Bryan Adams - Summer of 69
Enrique Iglesias -Not in love
The Human League - Don't You want me
Coldplay - Yellow
Ed Sheeran - Sing
Rolling Stones - Start me up
Oasis - Some might say
Backstreet Boys - I want it that way
Africa - Toto
Ram Jam - Black Betty
Rod Stewart - Maggie May
Shania Twain - man I feel like a woman
Bruce Springsteen - Dancing in the dark
Pointer Sisters - He's so shy
Survivor - Eye of the Tiger
Simple Minds - Don't you forget about me
Prince - Kiss
Britney Spears - Oops I did it again!
The Cardigans - Favourite Game
Michael Jackson - Billie Jean
Holly Valance - Kiss
Tears for Fears - Sowing the seed of love
Summer in the City - Gutter brothers
Big Yellow Taxi - Jonie Mitchel
Irene Cara - Fame
The Police - Da doo doo doo
Los Del Rio - Macarena
Rogue Traders - Voodoo child
Snap - The Power
INXS - Need you tonight
Smokey - Living Next Door to Alice
The Cars - Drive
John Mellencamp - Jack and Diane
George Michael - You gotta have faith
Tina Turner - Rollin
Blur - Coffee and TV
Aerosmith - Walk this way
Belinda Carlisle - Heaven is a place on earth
Flo Rida - Good Feeling
Justin Timberlake - Sexy back
Survivor - Burning Heart
Mumford and Sons - Little Lion Man
Boyzone - Picture of You
George Harrison - I got my mind set on you
Queen - Living on my own
Phil Collins - In the air tonight
Hall & Oats - You make my dreams
Guns n Roses - November Rain
Kim Wilde - Chequered love
Liberty X - Just a little bit
Aztec Camera - somewhere in my heart
The White Stripes - 7 Nation Army
Phil Collins - Easy Lover
Aviici - Wake me up
The LA's - There she goes
Red hot chili peppers - Everybody dance now
George Harrison - Got my mind set on you
Van Halen - Jump
Dire Straits - Sultans of Swing
Cher - Shoop Shoop Song
M People - One Night in Heaven
Culture Beat - Mr Vain
Ghostbusters Theme Song
Men without Hats - The safety dance
Tina Turner - What's Love got to do with it
Beyonce - Crazy In Love
Fleetwood Mac - Big Love
Sugar Hill gang - Jump on it
Dexys Midnight runners - come on eileen
Crash Test Dummies Mmmmmm Mmmmmm
Nsync - Bye Bye
America - Horse with no name
Eric Prydz - Call on me
KT Tunstall - Black horse and the cherry tree
ABBA - Take a chance
George Harrison - My Sweet Lord
Queen - I want to break free
Bob Sinclar - Love Generation
Spice Girls - Wannabe
Shakin Stevens - What do you want to make those eyes at me for?
Queen - Crazy thing called love
Heart - All I wanna do is make love to you
Paul Simon - You can Call me Al
Elton John - I'm still standing
Katy Perry - Last Friday Night (TGIF)
The Offspring - Pretty Fly for a White Guy
Black Eyed Peas - I've got a feeling
Supertramp - Give a little bit
Annie Lennox - Walking on broken glass
Phil Lynott - Oldtime
Run DMC - Walk this way
Donna Summer - Hot Stuff
Kenny Loggins - Footloose
Paul Simon - Me and Julio Down by the schoolyard
Touch and Go - Would you go to bed with me
The Travelling Wilburys - Handle with Care
Green Day - Boulevard of broken dream
Culture Club - Do you really want to hurt me
Counting Crows - Mr. Jones
Snap - Everybody dance now
Starship - We built this city
Santana - Smooth
The Kooks - She moves in her own way
Bob Sinclair - Let's get this party started
Rizzle Kicks - Mama do the hump
George Michael - Freedom
Pink Floyd - Comfortably Numb
Public Image Limited - RISE
Gloria Estefan - Rhythm is gonna get you
Sinead O'Connor - Mandinka
Pet Shop Boys - It's a Sin
The Beatles - Here comes the sun
The Proclaimers - 500 miles
Elton John - Benny and the jets
Extreme - More than words
Roxette - It must have been loved
Men without Hats - Safety Dance
S Club 7 - Don't Sop Movin
Aslan - Crazy World
Kim Wilde - You came
Swing out Sister - Breakout
McFly - All about you
Men at Work - Down Under
Bruce Springsteen - Born in the USA
The Who - Who are you
Robbie Williams - Rock DJ
Michael Jackson - Black or White
Thin Lizzy - Whiskey in the jar
Foreigner - Waiting for a girl like you
The Grid - Swamp Thing
Jimmy Hendrix - All along the watch tower
Joe Dolan - Good Looking woman
Phil Collins - Can't stop loving you
Europe - The Final Countdown
Rick Springfield - Jessie's Girl
Steelers Wheel - Stuck in the middle with you
Lady GaGa - Poker Face
Billy Ocean - Get outta my dreams, get into my car
Nick Kershaw - Wouldn't it be good
The Who - Pinball Wizard
Queen - Radio GaGa
Ed Sheeran - Shape of You
Thin Lizzy - Boys are back in town
Alex Di Stefano - Ive got the power
Ricky Martin - Livin la vida loca
Roy Orbison - Running scared
Tina Turner - Simply the best
Canned Heat - I'm on the road again
Tone Loc - Funky Cold Medina
Status Quo - Down Down
Eminem - The Real Slim Shady
4 of Us - Mary
Mike and the mechanics - over my shoulder
Midnight Oil - beds are burning
Elvis Costello - Oliver's Army
Prince - Purple Rain
Black Box - Ride on time
The Rembrandts - I'll be there for you
Eurythmics - Torn in my side
Genesis - Home by the sea
Michael Jackson - Smooth Criminal
Train - Drive by
Queen - Invisible Man
No Doubt - Don't Speak
Yazz - the only way is up
Wham - I'm your man
Razorlight - Golden Touch
New Order - Regret
Wet Wet Wet - Love is all around
U2 - Everlasting love
The Spin Doctors - 2 princes
Alannah Myles - Black Velvet
Journey - Don't stop believing
The Guess Who - American Woman
Lou Bega - Mambo No. 5
Stevie Wonder - Part Time Lover
Madonna - Holiday
Shakira - Whenever, wherever
Christopher Cross - Ride Like the wind
Deep purple - Smoke on the water
Bob Sinclair - Everybody Dance now
Huey Lewis - Power of Love
Prince - You've got the look
Westlife - World of our own
Whitney Houston - I want to dance with somebody
Scissor Sisters - I don't feel like dancing
4 non blondes - What's going on
Baz Luhrmann - Everybody free to wear sunscreen
Billy Joel - We didn't start the fire
Bryan Adams and Mel C - When you're gone
Free - All right now
George Michael - Too Funky
T. Rex - Children Of The Revolution
Billy Joel - My Life
Bruce Hornsby and the range - the way it is
Blondie - Maria
Lightning Seeds - Life Of Riley
The Cars - Just what I needed
Wet Wet Wet - love is all around
Eurythmics - Sweet Dreams (Are Made Of This)
The Kinks - All day and all of the night
Soul Asylum - Runaway train
Queen - Crazy Little Thing Called Love
Marti Pellow - New York Vibe
Baltimora - Tarzan Boy
Duran Duran - Hungry like a wolf
Carly Simon - You're so vain
Snap - Rhythm is a Dancer
Britney Spears - Crazy
Michael Jackson - Beat it
INXS - New Sensation
Dire Straits - Money for nothing
Housemartins - Happy Hour
Chumbawamba - Tubthumping (I get knocked down)
Culture Club Boy George - Karma Chameleon
Gloria Gaynor - I will survive
Put em under pressure - (We are all part of Jackie's army)
Guns & Roses - Sweet Child of Mine
Oasis - Wonderwall
Franz Ferdinand - Take me out
Oasis - Stand by me
Justin Bieber - Baby
Roxette - Joyride
Talking Heads - Road to nowhere
KD Lang - Constant Craving
Adam Clayton - Mission Impossible theme song
Whitney Houston - How Will I Know
Ocean Colour Scene - 100 Mile High City
Rainbow - Since you've been gone
Haddaway - What is Love
Guns & Roses - Patience
Jennifer Paige - Crush
Elton John - Funeral for a Friend
Anastasia -I'm outta love
Maroon 5 - Move like Jagger
Phil Collins - You can't hurry love
Kodaline - High Hopes
Primal Scream - Movin on Up
The Village People - YMCA
Dr Alban - It's my life
Hot Chocolate - Everyone's a winner
Cutting Crew - Died in your arms
Yazoo - Only You
Oasis - She's Electric
U2 - Vertigo
The Cranberries - Just my imagination
Simon and Garfunkel - Mrs Robinson
Billy Joel - Tell her about it
Status Quo - Rockin all over the world
Mud - Tiger Feet
One Direction - That's what makes you beautiful
Sam the sham - wooly booly
Eternal - Stay
Eternal - I want to be the only one
Ed Sheeran - Galway Girl
The Bangles - Eternal Flame
Spice Girls - Stop right now
The Stranglers - Golden Brown
Steely Dan - Reeling in the years
George Benson - Nothings gonna change my love for you
Bryan Adams - Back to you
Vanessa Carlton - A thousand Miles
Stevie Wonder - I just called to say I love you
Madonna - Vogue
Paramore - Only Exception
Van Morrison - Brown eyed girl
Cameo - Word Up
Save Tonight - Eagle Eyed Cherry
Tina Turner - Private Dancer
Billy Idol - Sweet 16
The Undertones - Teenage Kicks
Prince 1999
R.E.M. - The Sidewinder Sleeps Tonite
Dire Straits - Walk of Life
Simply Red - Fairground
Mark Morrison - Return of the Mack
Hot Chocolate - You Sexy Thing
Debbie Harry - One way or another
REO Speedwagon - Take it on the run
The Cure - Friday I'm In Love
Savage Garden - Truly Madly Deeply
Tom Petty - Learning to Fly
Diana Ross - Chain Reaction
EMF - You're unbelievable
The Corrs - Breathless
Phil Oakey & Giorgio Moroder - Together In Electric Dreams
Meat Loaf - I'd Do Anything For Love (But I Won't Do That)
Haircut 100 - Love plus one
Sixpence none the richer - There she goes
ABBA - Voulez Vous
Depeche mode - Just can't get enough
The Pointer Sisters - I'm so excited
Feargal Sharkey - A Good Heart
Toni Basil - Mickey
Wax - Right Between the Eyes
The Verve - The Drugs don't work
The Cranberries - Dreams
Run DMC - It's Like That
Candi Staton - Young Hearts run free
They Might Be Giants - Birdhouse In Your Soul
Bryan Ferry - Let's Stick Together
Green Day - Time of Our Lives
Blur - Country House
T'Pau - China in your hands
The Beatles - Yellow Submarine
Dean Martin - That's Amore
Blondie - Heart of Glass
Mr Big - To Be with You
Laura Brannigan - Gloria
Michael Jackson and Paul McCartney - Say say say
Fleetwood Mac - Go your own way
The Smashing Pumpkins - Tonight, Tonight
Britney Spears - Toxic
Crowded House - It's only natural
Blur - Park Life
Heart - Alone
Talking Heads - Burning Down the House
Bruce Springsteen - Glory Days
David Bowie - China Girl
Dexys midnight runners - geno
The Real McCoy - Another Night
Avicii - Waiting for Love
Marillion Kayleigh
The Pogues - Love you til the end
Blue Swede - Hooked on a feeling
The Police - Roxanne
Jeff Wayne, Justin Hayward - Forever Autumn
Mic Christopher - Hey Day
Whitney Houston - Be my baby tonight
Matthew Wilder - Break my stride
The Communards - Don't Leave me this way
Level 42 - Lessons in love
OMD - Souvenir
Cyndi Lauper - Girls just want to have fun
Natalie Imbruglia - Torn
Nancy Sinatra - These boots are made for walking
OMD - Enola Gay
Prince - Raspberry Beret