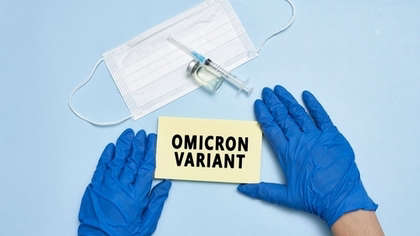 NPHET is meeting today to discuss the risks of the new Omicron variant and decide on recommendations to present to government.
High on the agenda will be the issue of socialising at Christmas.
NPHET will consider whether further restrictions may be required to cut down social interactions over the holiday season.
"From a NPHET point of view, we'll be mindful to consider not only the current challenge we have and what we're seeing in terms of the incidence and impact of Delta, but also to consider the emergence of and the uncertainties that still remain in respect of Omicron," said Chief Medical Officer Dr Tony Holohan on Wednesday. "Both the nature of any advice and the duration to which that advice might apply will all be things that we will give consideration to. In relation to the vaccine pass, the government made those assessments last week and our approach to that was set out in the letter. We weren't very prescriptive in all the settings in which they might or might not be applied. But I think to the extent that we could see more extensive use of the vaccine pass, whether mandated or voluntarily, all of that would give us greater assurance in relation to protection, the prevention of transmission."
Legislation is to be brought before the Dáil today that will grant government the power to reintroduce mandatory hotel quarantine for those entering the country from certain regions.
The bill states that travellers can be quarantined if they arrive from areas "where there is known to be sustained human transmission of Covid-19 or any variant of the virus that causes that disease, or from which there is a high risk of importation of infection or contamination with Covid-19 or any variant of that disease by travel from that area."