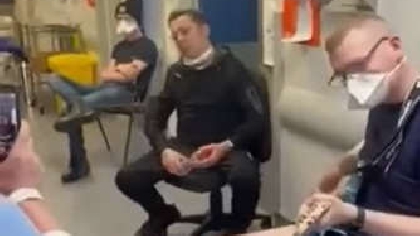 Aslan's manager Denise McCormack has been giving Ireland's Classic Hits Radio an update on Christy Dignam's health after they were forced to cancel the biggest show of their career this coming Saturday.
The band were due to celebrate their 40th anniversary at Dublin's 3Arena but on Wednesday, doctors said Christy was not well enough to perform. He has started new treatment for his cancer and this caused a setback mid-week. Although Christy insisted he'd be "grand" to perform on Saturday night, doctors have insisted that he rest up. He is in hospital getting treatment and his wife is keeping the band informed.
There is a video circulating on social media of Christy singing "Crazy World" in the corridor of a hospital but Aslan's manager Denise has said the video is actually from months ago.
Fans are being advised to hold onto their tickets as the gig will be rescheduled.