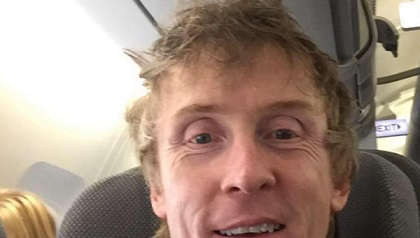 Irish radio and TV personality Hector Ó hEochagáin left fans amused recently as he posted a video of what his dog Rocko had left for him when he returned home.
That moment when you leave the house for an hour, convinced leaving your dog alone in the house will be fine. But on this occasion, when Hector returned home, let's just say things were not look quite the same as he he had left them.
Taking to social media, Hector posted on Facebook, showing fans what his Jack Russell Terrier had left for him when he returned.
Check it out for yourselves below.
In a video showing cushions ripped to shreads, Hector wrote the caption, "Morning all, quick one has anyone seen the cushions for the Sunloungers anywhere, I had them out at the weekend????".
"So funny"
This understandably left fans in tears of laughter and sparked plenty of reaction.
"So funny, the big yawn, as if to say, jeez while ye were snoozing I was flat out lads, look at my latest project!! He's chuffed 'to bits' with his efforts", one viewer wrote.
Another added, "Ah sure, the summer is bet anyway! No need for them!".
"Built you a jigsaw puzzle. What a champ".