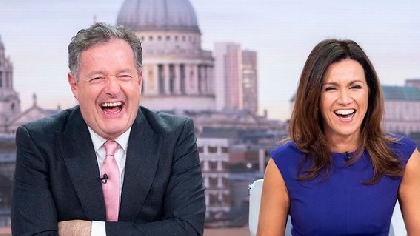 Piers Morgan has returned to his "Good Morning Britain" office.......but only to collect his belongings.
It's been two weeks since the walked off the set after a heated row about the Meghan and Harry interview. Piers and ITV then decided it would be best to part ways after Ofcom received 47,000 complaints about him.
Piers collected several large boxes from his production office but decided to leave a cardboard cut-out of Susanna Reid behind saying it would be "creepy" if he brought that home.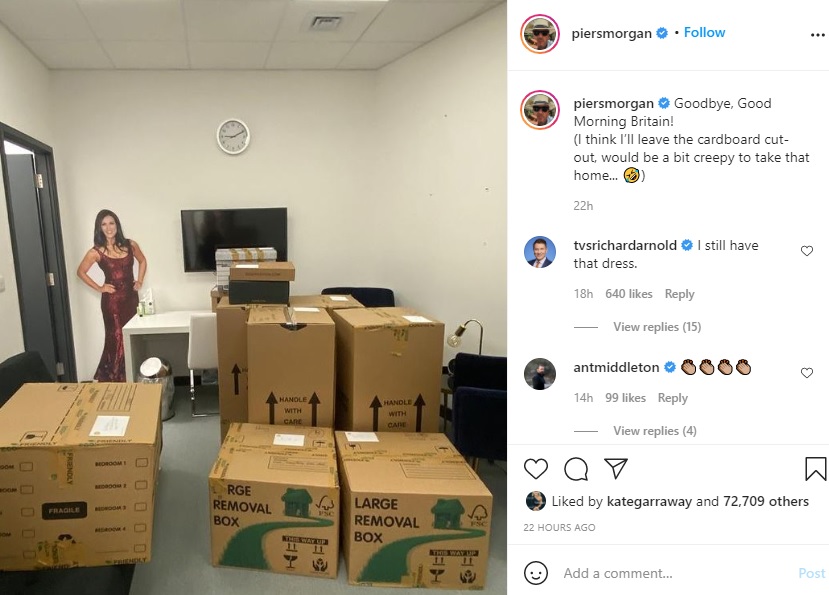 Credit Photo: Instagram/Piers Morgan