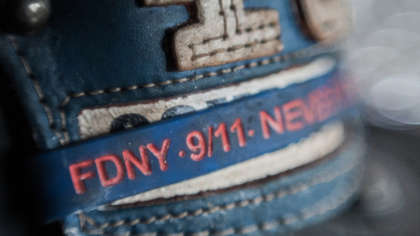 Candlelit vigils, moments of silence and readings are taking place to remember those lost.
Hijackers took control of four flights that day in a co-ordinated campaign with two flown directly into the World Trade Centre towers, taking them down.
Another plane was crashed into the Pentagon and a fourth crash landed into a field after passengers fought back against their captors.
Current New York Mayor Eric Adams was a police officer at the time, he says he went straight to work the moment he heard about the attack:
"I knew it was time for me to make my way to my command at the time in Brooklyn. As I walked across the bridge I started to see people come over - they were just terrified."