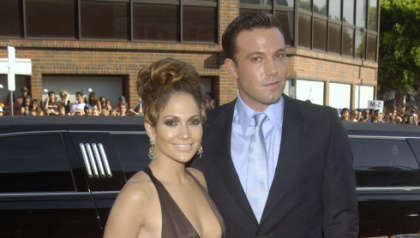 It has been reported that Ben Affleck and Jennifer Lopez tied the knot for the second time, in a lavish ceremony over the weekend.
Having married in Las Vegas just over a month ago, the pair did it again in front of their friends and family at Affleck's estate, his 87 acre waterfront in US state Georgia.
Images were posted via several media outlets, showing dinner seating being arranged on a seemingly large, covered dock, with a substantial barge of pyrotechnics floating nearby.
Guests on the day wore all white, while Jennifer Lopez donned a Ralph Lauren dress made in Italy, according to reports.
Long time friends of Ben Affleck attended this three day bash, including actor Matt Damon and director Kevin Smith.
The pair had rekindled their relationship earlier this year, having previously postponed their wedding and splitting up in 2004.