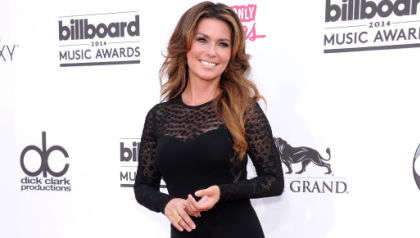 Canadian singer Shania Twain has claimed that she has always felt "less pressure" working in the UK than she has in her native country. She also stated that audiences would have been more "open minded" to fellow Canadian super star Taylor Swift when she came along in the late noughties.
The 'Man! I Feel Like A Woman' hitmaker made these comments after releasing her latest album 'Queen of Me' last week.
"I've never done that before. I didn't know how I'd be but I was open to it because I'd been so isolated from working in any kind of group setting. So now, there are four or five of us in a room at the same time and it was a little bit like brain shock. We loved it and we were finishing two or three songs in each session", Twain said.
She added, "I always found the pressure off in the UK, for sure, not having to worry about what my genre was. My role isn't to create genre-specific songs, I just create the best record I can make. They would have been more open-minded at least for Taylor. I think she is making the music she wants to make".
I am absolutely thrilled to announce that my new album, Queen Of Me, is now yours 🥰 https://t.co/XNlVkndfmT pic.twitter.com/BlTDcZmvlQ

— Shania Twain 💎💎💎 (@ShaniaTwain) February 3, 2023
'Queen of Me' is Twain's sixth studio album, and the singer explained how she was finally able to produce music that she would listen to herself.
"The playfulness and the pop on the album felt more like the stomp of my childhood. It's been liberating making the music I want to listen to and dance to without really thinking about genre because there is a bit of everything in there", Twain explained.
Having recorded most of the music during the pandemic, Shania Twain added that she grew increasingly "frustrated", after she was kept away from so many people for so long, having been airlifted to hospital following a severe bout of Covid-19.
"It was quite serious; I was in a hospital so I was at this point of frustration and wasn't able to get in a room with more than one of two people", the singer revealed. "I was so ready to record because I had written so much of the album during COVID".