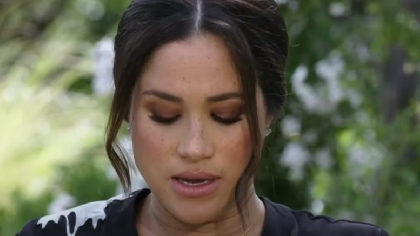 Oprah's interview with Meghan Markle and Harry aired on CBS last night and will be shown on RTE Two at 9.30pm tonight.
Meghan revealed when she had suicidal thoughts when she was 5 months pregnant with Archie. She said she felt terrible shame telling Harry about her suicidal thoughts given the loss he had already experienced in his life but she had to tell him. Meghan told Oprah "I didn't want to be alive anymore but I knew if I didn't tell him, I would do it". When she asked for professional help, she was told she couldn't get it as it would be bad for the institution.
She also spoke about how Kate Middleton made her cry before her wedding but was very remorseful afterwards and how a member of the Royal family was worried how "dark" Archie would be. Neither Harry or Meghan would divulge who made that remark as it would be "too damaging" for the family member.
They also revealed how they tied the knot in their garden 3 day before the official Royal wedding and how they're having a baby girl due this Summer.
Photo Credit: CBS