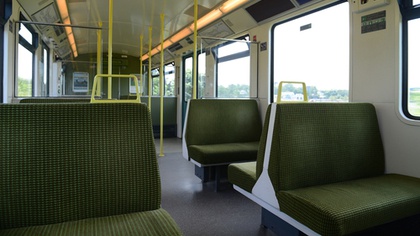 A man was arrested on Friday night when a large quantity of tablets was found on his possession on a DART.
Along with Irish Rail staff, Gardaí were conducting drug-related stop and search procedures as part of a wider operation in response to the recent rise of anti-social behaviour on DART trains and in stations.
Following a search of a man in his thirties at Howth Junction, Gardaí found over a thousand tablets – believed to be Xanax, a tranquiliser generally used in the treatment of anxiety disorders – on his person.
Analysis of the drugs is pending, with Gardaí estimating a total value of over €2,000.
The arrested man has since been released, with a file being prepared for the Director of Public Prosecutions.
Recent weeks have seen several incidents of anti-social behaviour plaguing the DART line. Public outrage peaked when footage emerged of a woman falling between a DART and the platform at Howth Junction Station during an incident on April 1st involving teenagers intimidating commuters. Four teenagers have subsequently been arrested as part of ongoing investigations.
Irish Rail is considering the introduction of on-the-spot fines for anyone found to be engaging in anti-social behaviour. Spokesperson Jane Cregan said "Under the Railway Safety Act 2005 we have the legislative authority to issue penalties to anybody who is engaging in anti-social behaviour, who is in possession of alcohol on board a DART or commuter service."
A text service is in operation for any commuters who wish to report anti-social behaviour on Irish Rail trains or at stations. Text "TRAIN", along with details of the incident, to 51444.