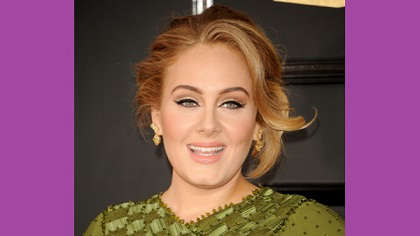 Adele, 33, had fans hysterical with excitement after revealing she will perform on July 1st and 2nd at American Express presents BST Hyde Park.
Rumour Has It, Adele fans were sent into pandemonium when the singer announced her Hyde Park gigs, causing her website to crash. In what will be her first live shows in five years, the 33-year-old will play huge hits such as her new high-profile, record-breaking comeback single, Easy On Me.
Some fans were tweeting that her website has "crashed" already before the tickets are even go on sale. With the highest first-week streams of any track in chart history, the singer has obviously got herself an enormous following.
Following a pre-sale link releasing on her social media, a bombardment of fans attempting bag a ticket had quickly overrun the site. Within minutes, fans had flocked to social media to lament the broken-down site.
The announcement follows the news of Adel's hugely anticipated new album, and the release of her record breaking, Easy On Me. Due for release in November 19th, 30 will be Adele's fourth album, her first new music since 2015. Announcing the news on her Instagram page, Adele simply said: "Oiii Oiiiiiiiiiiiii. Pre-sale at adele.com".
Following the release of her latest track this month, fans were treated to a sneak peek at the upcoming album. In the days following its release, Easy On Me outperformed the entire Top Ten list combined, and has over 62 million views on YouTube.
Following the announcement of her album, Adele wrote, "I've learned a lot of blistering truths about myself along the way. I've shed many layers but also wrapped myself if new ones. Discovered genuinely useful and wholesome mentalities to lead with, and I feel like I've finally found my feeling again. I'd go so far as to say that I've never felt more peaceful in my life. And so, I'm ready to finally put this album out."