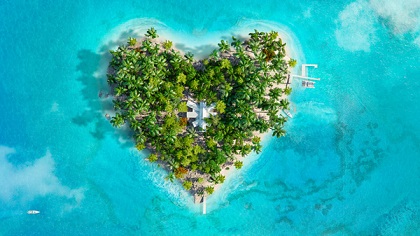 The much aniticpated line up for Love Island 2021 has been confirmed. It is certainly an interesting mix.
The line up will include the show's first first ever disabled contestant.
24 Year old PE teacher Hugo Hammond was born with a club foot. He has lived an interesting life, travelling the world, playing cricket for England PD, including trips to Dubai and Bangladesh.
Beauty queen Sharon Gaffka has worked for the government since the age of 18 and is also an ambassador for The Young Women's Trust.
Gaffka's work with the governmnet included helping to deliver testing kits with the Department of Health and managing the operations.
Liberty Poole is a marketing student, working as a waitress in Nandos who said she is tired of people trying to "rinse me for a date at Nando's, get the discount".
She said she is hoping to find "a nicer guy that is going to treat me right", as opposed to the alpha male "player" types that she has dated in the past.
Londoner, Aaron Francis is a luxury events host who loves people who are working at something they are passionate about. He has worked at Eugenie and Beatrice's Royal Wedding. He does not like people who "just live for the weekend. Especially because I work on the weekends".
22 year old Shannon Singh is a model from Fife, Scotland who is relishing this "once in a lifetime opportunity", to hopefully meet "an exciting hunk". She added that she was a glamour model during her late teens, now working on Instagram and You Tube. She also has experience as a DJ.
Loyalty is important to 24 year old Jake Cornish who also has a celebrity crush on Billie Faiers. "I've had messages from girls that have got boyfriends and husbands. This is why I don't trust anyone. Someone who is loyal really. But when I'm single, I like having a good time!", he said.
Kaz Kamwi is a fashion blogger described by her family as "fun, dramatic, spontaneous". She also likes meeting new people and is "ready for a relationship".
She also described the worst date she ever had. "A guy asked me out for dinner and he was 'mystery dining' the restaurant. I will never get over the fact that he made me pay, while he got to eat for free and he made me sit there while he did his review".
Labourer Brad McClelland gave the honest answer when asked about his job. "I try and make as much money as I can by doing as little as possible. (My colleagues) probably say – not lazy, as I'm energetic – I just try to get away with doing literally nothing", he said.
He also describes himself as "easy going and laid back".
Chloe Burrows is a 25 year old financial services marketing executive. She said her ideal partner is somebody who is "loud" and a big character like herself.
Toby Aromolaran is a semi-pro footballer who has never been in a relationship. The 22 year old plays for a team called Hashtag United. Who as you may have guessed are very socially media focussed. He said it has made him "fall in love with the game again". He said he tries to find the "bright side in the worst situations".
And finally, 26 year old lettings manager Faye Winter is "open to anything" in terms of experiences having not being able to experience anything in the last year due to the pandemic. She cannot think of a better way to meet somebody then "in the sun".
POV: You're speed dating our 🔥🔥🔥 new Islanders #LoveIsland pic.twitter.com/0q2RhEOWwR

— Love Island (@LoveIsland) June 21, 2021