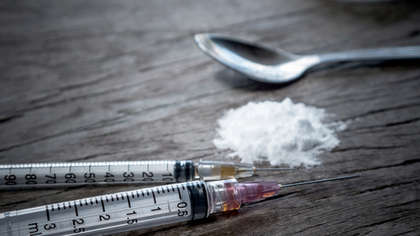 A woman found to have over €15,000 worth of heroin on her person has been handed a five year sentence.
36-year-old Rachel Ward of Great William O'Brien Street, Cork, was picked out by a sniffer dog as she exited a train from Dublin at Kent station, Cork, on February 15th.
She initially told gardaí that there were traces of heroin on some tinfoil in her handbag. Following her arrest, Ward was subjected to a body search. Over €15,000 worth of heroin was found concealed inside her person. A total of five packages were concealed internally by Ward.
Upon questioning, Ward claimed she had purchased the drugs in Dublin for her own use. She later admitted that she had several customers to whom she intended to sell the heroin.
"She said she had a €7,000 of €8,000 debt to a drug dealer in Dublin," said Detective Garda Leahy. "She said she was addicted to heroin and she was in fear."
Just five days after her arrest, Ward was stopped while travelling by taxi in Cork city. She was found to have another small quantity of heroin in her possession. Ward admitted purchasing the drugs in Limerick earlier that day and confessed to having already sold some of it.
Barrister Emmet Boyle claimed the defendant had been cooperative. This was disputed by Judge Seán Ó Donnabháin, who noted how Ward had stalled in handing over all her concealed packages to gardaí.
Ward was sentenced to five years with the final two years suspended.