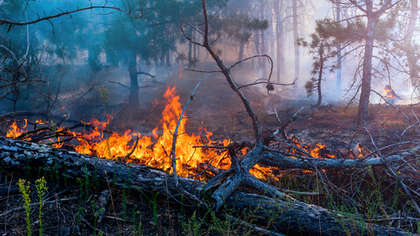 With scorchingly high temperatures set to continue this week, Cork County Fire Service has issued an appeal for caution regarding the potential risk of forest fires.
A condition orange warning is in effect until Friday, July 23rd.
CCFS warn that a forest fire risk exists anywhere that dead grass, heather, gorse and other flammable fuels reside.
The service urges caution around the high visitor numbers at recreational sites brought about by the good weather, with many currently taking their summer holidays. Anyone visiting forests or other recreational sites is advised to adhere to COVID-19 regulations.
The public is also reminded that vehicles should not be parked at site entrances or anywhere that might restrict access by emergency services.
On Sunday night at approximately 10pm Bantry fire service responded to an outdoor fire in the town. Then at around 10.30 pm a unit of the Ballincollig fire service attended a fire at Wood Road.