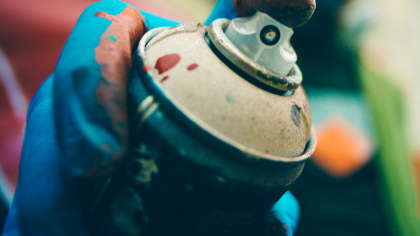 A man in his 20s has been arrested in connection with the vandalism of a mural celebrating Michael Collins in Clonakilty.
The face of the freedom fighter was completely covered by a crudely drawn graffiti tag.
Clonakilty is also home to the Michael Collins museum. The arrest comes as anger has been growing in the community over the act.
"Why would anyone do that?" TD Christopher O'Sullivan asked of the actof vandalism. "I really feel for the artists and community who have put so much work into this area. We will get it back to how it was!"
Funded by Cork County Council, the mural was created earlier this summer by artists ADW and Darren Warren of the Waterford Walls Project.
The vandalism was committed ahead of Monday's unveiling of the new West Cork Michael Collins Trail.
The arrested man is linked with several other recent instances of criminal damage on the Clonakilty area.
"Gardaí have arrested a man in his 20s following a number of incidents of criminal damage in Clonakilty between 10th and 13th September 2021," a garda statement revealed.