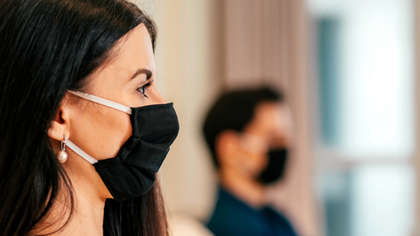 The government has announced that asymptomatic close contacts who have received their booster jab will no longer be required to self-isolate.
The isolation period for those who test positive or display symptoms will be reduced to seven days.
The new rules will take effect from midnight on Thursday.
Those who test positive with an antigen test will no longer be required to take a PCR test. Instead they can log their antigen result through a new online system integrated into the contact tracing service.
Health Minister Stephen Donnelly believes the change of rules will make it "easier" for people.
"They don't have to go and get a second test, and it frees up some of the pressure on the PCR system as well because obviously we want people to be able to get those PCR tests as quickly as possible," he said. "So that's the first main major change."
Minister for Transport Eamon Ryan said the restrictions on hospitality would remain until at least February, with a review to be held at the end of January.
"I am very confident we will be able to ease restrictions as we go into February, but the details of that we won't decide yet," he said.