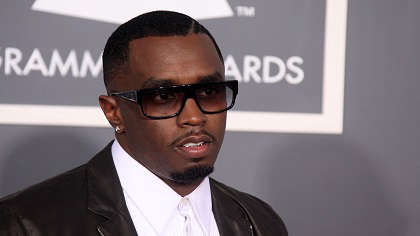 Sean "Diddy" Combs has been accused of rape and abuse by his former partner, Cassandra Ventura, in a lawsuit filed in New York.
Ms Ventura, a musician and actor who performs under the name Cassie, alleges that she was trafficked, raped and beaten by the music mogul over a ten year period.
She claimed that Combs introduced her to an "ostentatious, fast-paced and drug-fuelled lifestyle" shortly after she signed to his record label, Bad Boy, in 2005.
The lawsuit alleges that she was raped by Combs after he forced his way into her home at the end of their relationship and that he regularly abused her and subjected her to humiliating treatment, including forced sexual encounters with male prostitutes.
Ventura said in a statement: "After years in silence and darkness, I am finally ready to tell my story, and to speak up on behalf of myself and for the benefit of other women who face violence and abuse in their relationships.
"With the expiration of New York's Adult Survivors Act fast approaching, it became clear that this was an opportunity to speak up about the trauma I have experienced and that I will be recovering from for the rest of my life."
Combs' lawyers said in a statement that he "vehemently denies these offensive and outrageous allegations"
They added: "Ms Ventura's demand of $30m, under the threat of writing a damaging book about their relationship, was unequivocally rejected as blatant blackmail.
"Despite withdrawing her initial threat, Ms Ventura has now resorted to filing a lawsuit riddled with baseless and outrageous lies, aiming to tarnish Mr Combs' reputation, and seeking a pay day."
Ms Ventura is known for her hit single "Me & U" which peaked at number three on the Billboard Hot 100 chart in 2006. She has also appeared in films including Step Up 2 and The Perfect Match.
Sean "Diddy" Combs, a three-time Grammy winner, founded Bad Boy Records in 1993, which launched the careers of the Notorious B.I.G., Faith Evans and Machine Gun Kelly.
Ms Ventura is seeking damages for lost wages, mental pain and severe emotional distress.