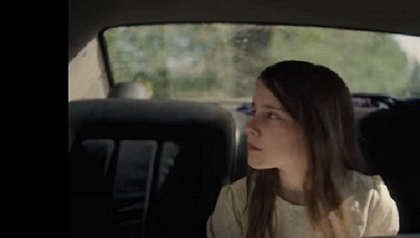 An Cáilín Ciúin star Catherine Clinch's father Tom has revealed that his daughter only applied for a role in the Irish speaking film to get 6 weeks off school.
Undoubtedly the star of the film was the 9 year old Cáit, played by Catherine Clinch, but as her father admitted, she had a somewhat ulterior motive for applying for the role.
Revealing that she applied for the fole "in the middle of Covid", Tom Clinch stated that his daughter thought "be fun to get six weeks off school", if she was casted.
"School wasn't much fun at that time and little did we know there were hundreds and hundreds of young girls auditioning and she was lucky enough to get the part", he said.
"We were just heading off on our holidays to West Cork when she heard and we spent the whole journey down ringing grandpa and various other family members to tell them... she was so excited", he added. "We just thought it was a bit of a lark".
Directed Colm Báiread, An Cáilín Ciúin became the first Irish speaking film to be nominated for an Oscar. The ceremony takes place at LA's Dolby Theatre on March 12.
Based on Claire Keegan's novel Foster, An Cáilín Ciúin explores 9 year old Cáit, who is sent to live with relations in an Irish speaking area in Ring, Co Waterford.