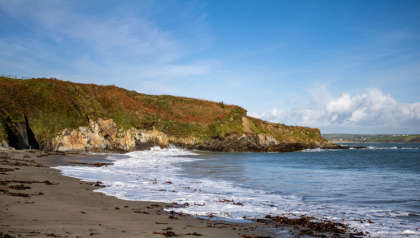 The body of an 8 year old girl has been recovered from the sea at Fountainstown Beach, near Crosshaven in county Cork.
The body of the young girl, whose post-mortem examination is to take place, was found yesterday evening, following a three hour search. She is one of two people to die from water-related incidents yesterday, after a man in his 80s died in co Wexford.
It is understood that the young girl was out swimming with friends, before getting into difficulty. Her friends managed to make it back to shore, before raising the alarm at around 4.45pm.
The young girl lived locally, attending the national school near Crosshaven.
Speaking about this, local Fianna Fáil councillor Audrey Buckley, said that yesterday was meant to be a nice day for children and parents to have fun at the beach, adding, "And it has just turned into a tragedy", having heard the helicopters yesterday evening.
The councillor also said that it is a "very visible beach and a very active beach and a safe beach".
She also revealed that she has received countless messages from people, wanting to help the young girl's family. A vigil is to be held tonight in the area.