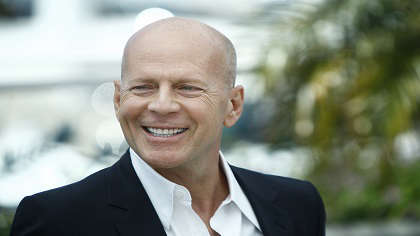 The daughter of Bruce Willis has opened up about the actors "really aggressive" dementia.
Tallulah Willis spoke on The Drew Barrymore Show this week about her father's condition, frontotemporal dementia (FTD), and why it is so important to the family to be open about it.
"What's going on with my dad - he has a really aggressive cognitive disease, a form of dementia that's very rare," Ms Willis said.
She said that she was sharing the news because "it's who we are as a family."
"But also, it's really important for us to spread awareness about FTD because there's not enough information out there.
"If we can take something that we're struggling with as a family... and help other people to turn it around, to make something beautiful about it, that's really special for us," she added.
Ms Willis said that she finds different ways to still connect with her father (68).
"Playing music and sitting in that and this energy of love, it's really special," she said.
"A really beautiful way for me to heal through this is becoming like an archaeologist to my dad's stuff, his world, his little trinkets and doodads," she added.
On her father's current health, Willis said:
"He is the same, which, I think, in this regard I've learned is the best thing you can ask for. I see love when I'm with him, and it's my dad and he loves me."
This is not her first time sharing news of the Hollywood superstar's illness. She wrote an essay for Vogue earlier this year, explaining her father's journey at that point.
"It started out with a kind of vague unresponsiveness, which the family chalked up to Hollywood hearing loss. 'Speak up! Die Hard messed with Dad's ears,'" she wrote.
The unresponsiveness eventually "broadened."
"He still knows who I am and lights up when I enter the room. He may always know who I am, give or take the occasional bad day.
"One difference between FTD and Alzheimer's dementia is that, at least early in the disease, the former is characterised by language and motor deficits, while the latter features more memory loss."